On Saturday, October 15, 2016, from 10AM to 4PM, Quincy Preserves will present its annual "Behind Closed Doors" historic homes tour. This year will feature many homes, including a few in the so-called "Dick's Brewery" neighborhood. Guests will be entertained by strolling musicians in the Park Place neighborhood while docents will narrate some of the history of the area. This year, Quincy Preserves is proud to be partnered with the Historical Society of Quincy and Adams County to make this possible. Other homes feature unique styles & eras of architecture.
Tickets for the fall tour may be purchased the day of the tour at any of the homes for $15. Advance tickets sales are now closed.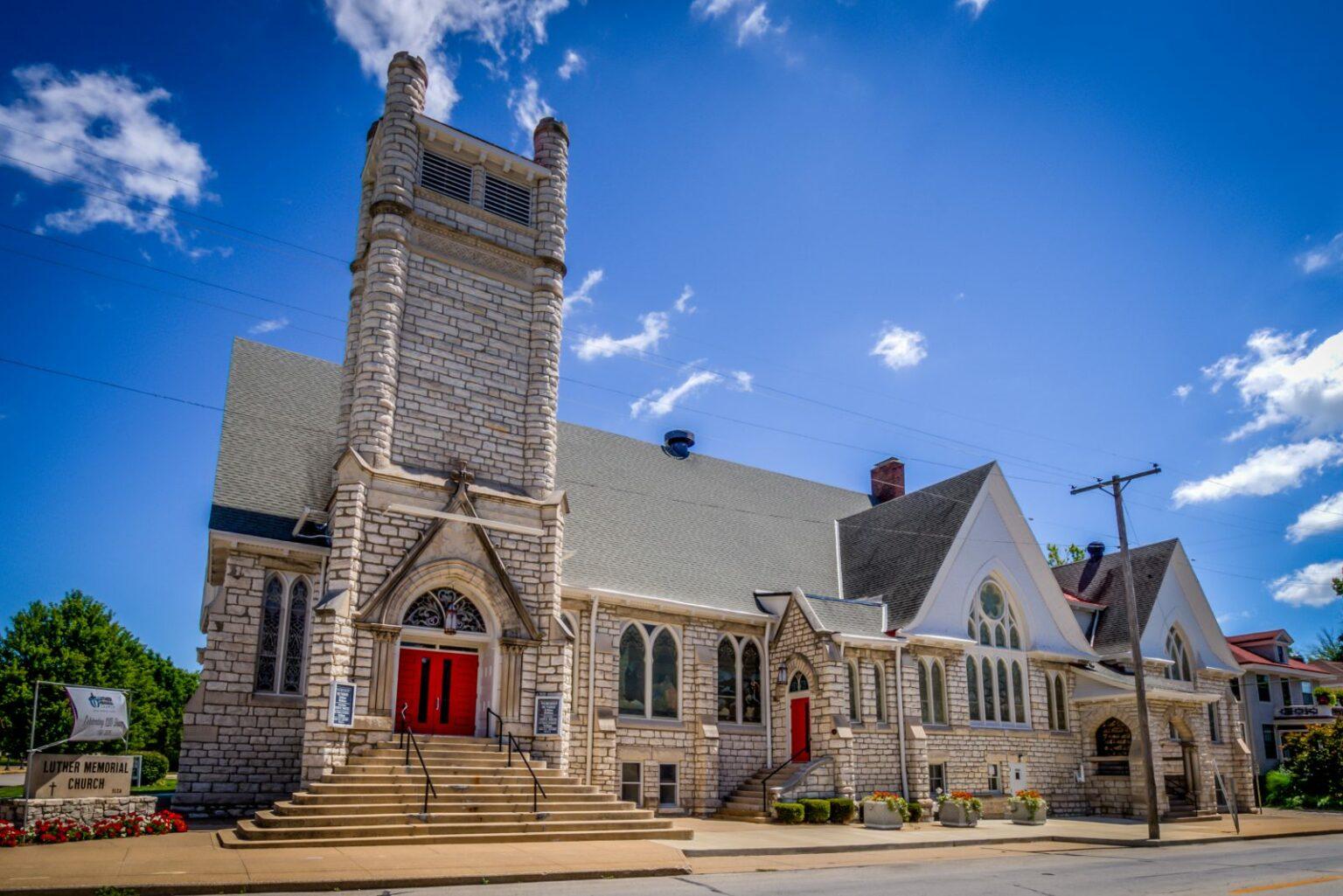 Luther Memorial Church (12th & Jersey): Built in 1894 by architect Harvey Chatten, this Victorian Gothic Revival Church is known for its magnificent stained glass windows and stunning stonework. The roots of this church date back to 1891 and was the first English speaking Lutheran Church in Quincy – others were German-speaking only.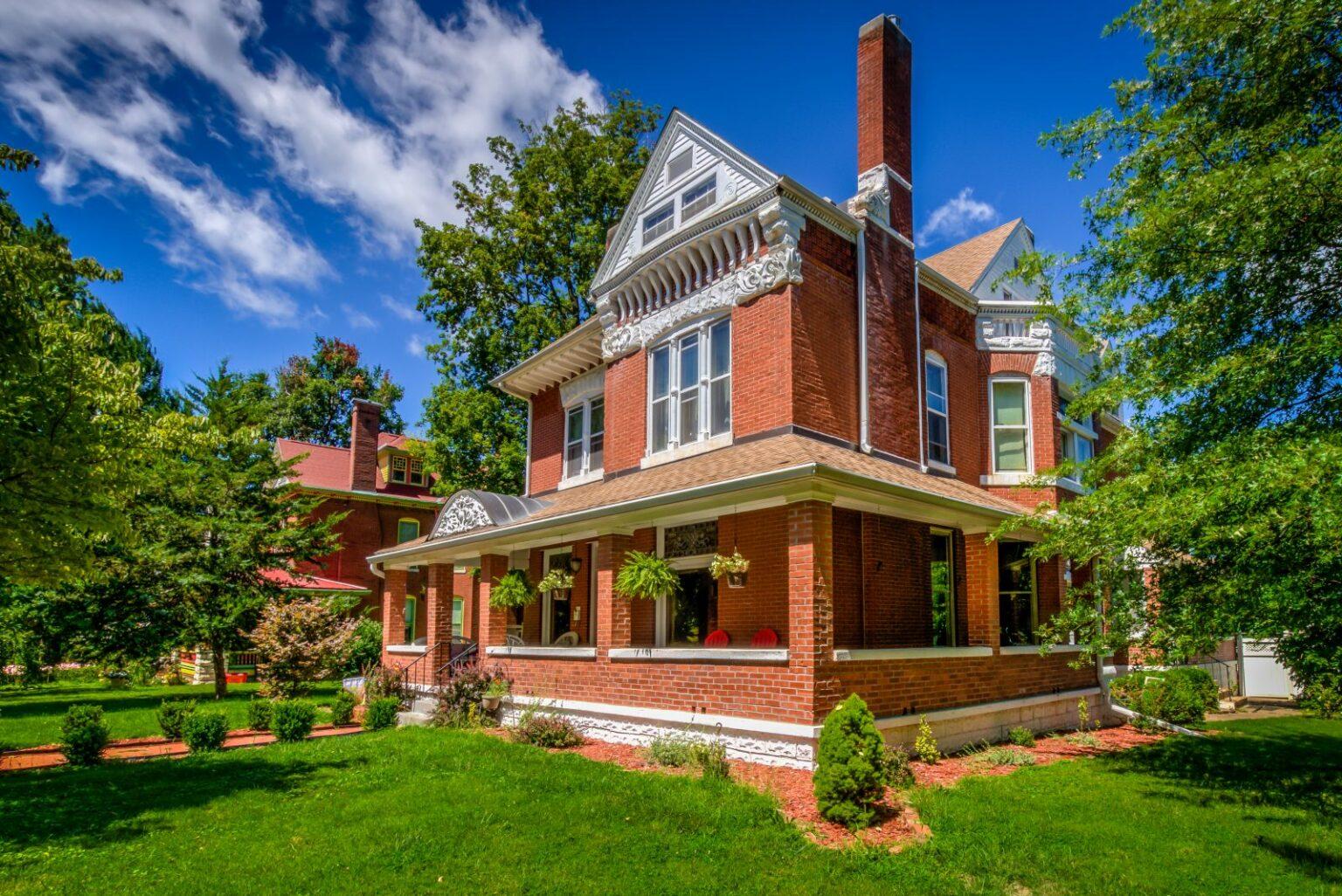 1269 Park Place: Previously known as the "Pink Lady", the home was built in 1890 and has weathered many changes. Through its 125-year history, various owners altered its original beauty and craftsmanship. Now, with the love, time and money invested by recent owners, she is beginning to emerge again as an architectural treasure. Stunning stained glass windows, beaded banisters with hand spun spindles and hand carved accents are just a few of her remarkable items of note in her interior.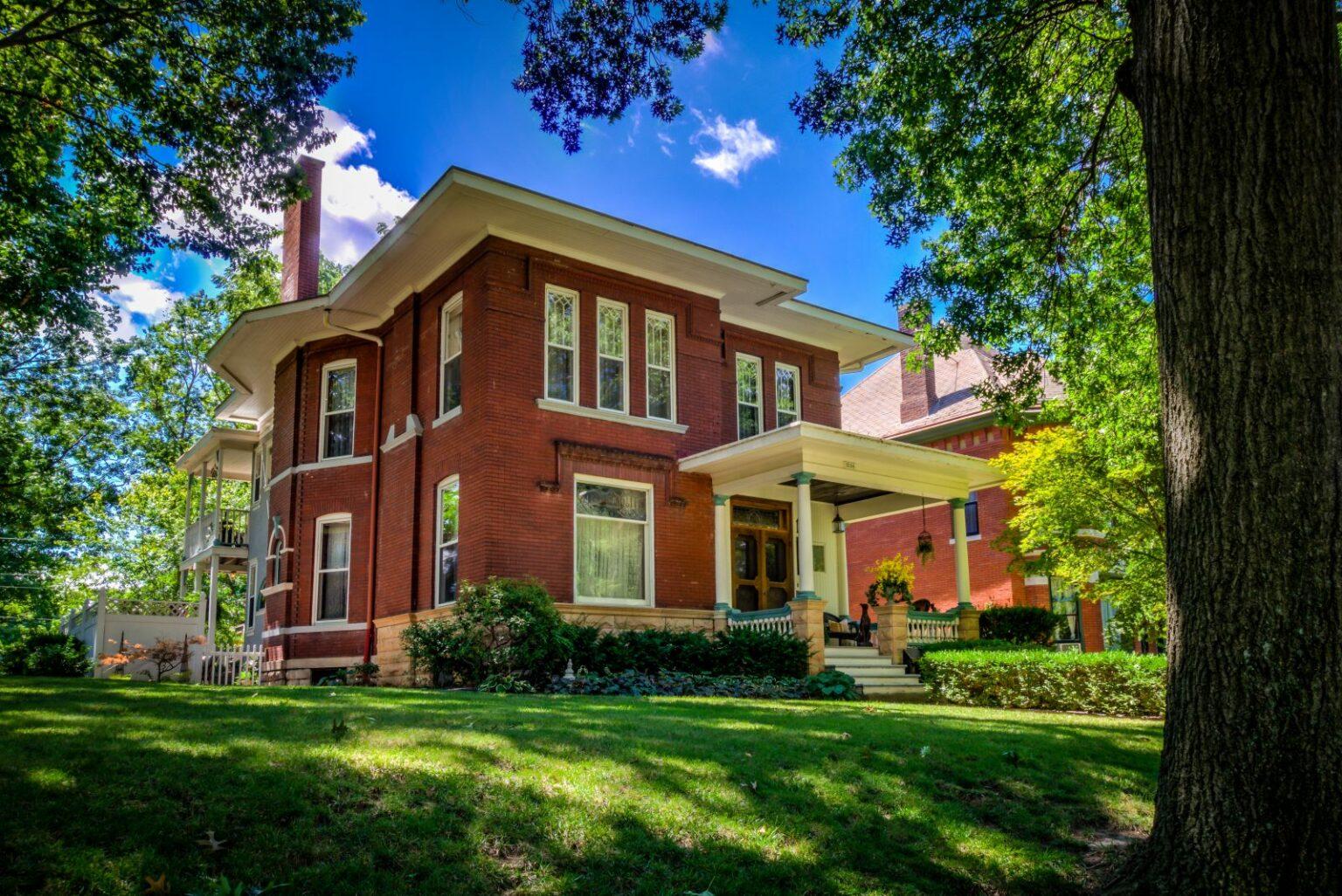 1224 Park Place: With six bedrooms, a gentleman's parlor and room after room of detailed architectural finery, including a stained glass window above the dining room mantle, it is easy to see why the August and Anna Dorkenwald house was at one time the most expensive house on the block. The exterior offers special features such as the Greek Revival columns, massive lathe-turned balustrade, brick detailing around windows, decorative mullions on the upper story windows and zippered corners on the angular bay.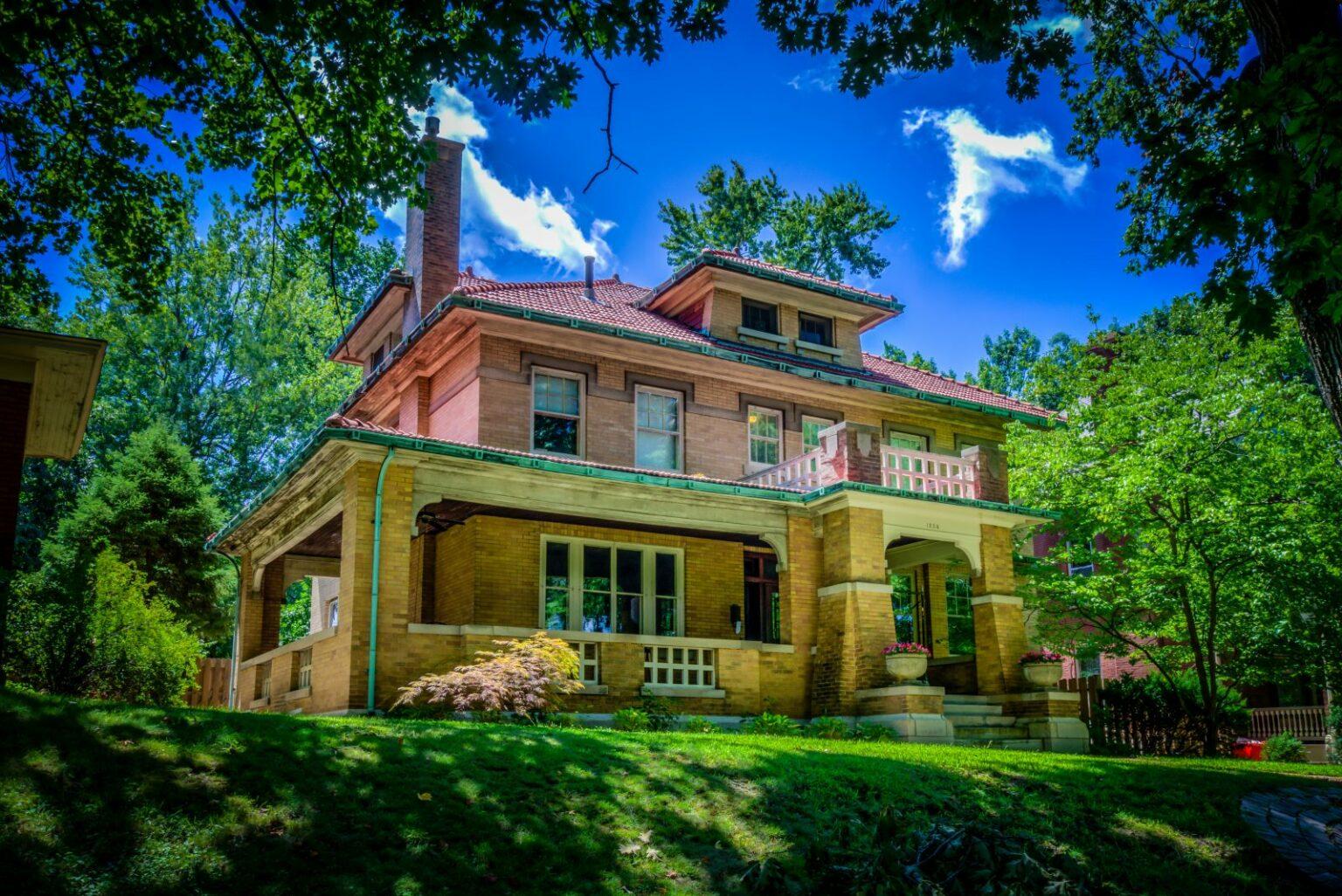 1254 Park Place: George Behrensmeyer designed this magnificent Craftsman/Prairie, tile-roofed home for the Frank Dick family, of Quincy's Dick's Brewery. The massive home is graced by battered piers at the entry, copper decorative gutters and dressed limestone lintels. Only three families have lived in this home and it still sports its hand painted walls and original light fixtures and well-preserved oak and birch trim and unique stained glass windows.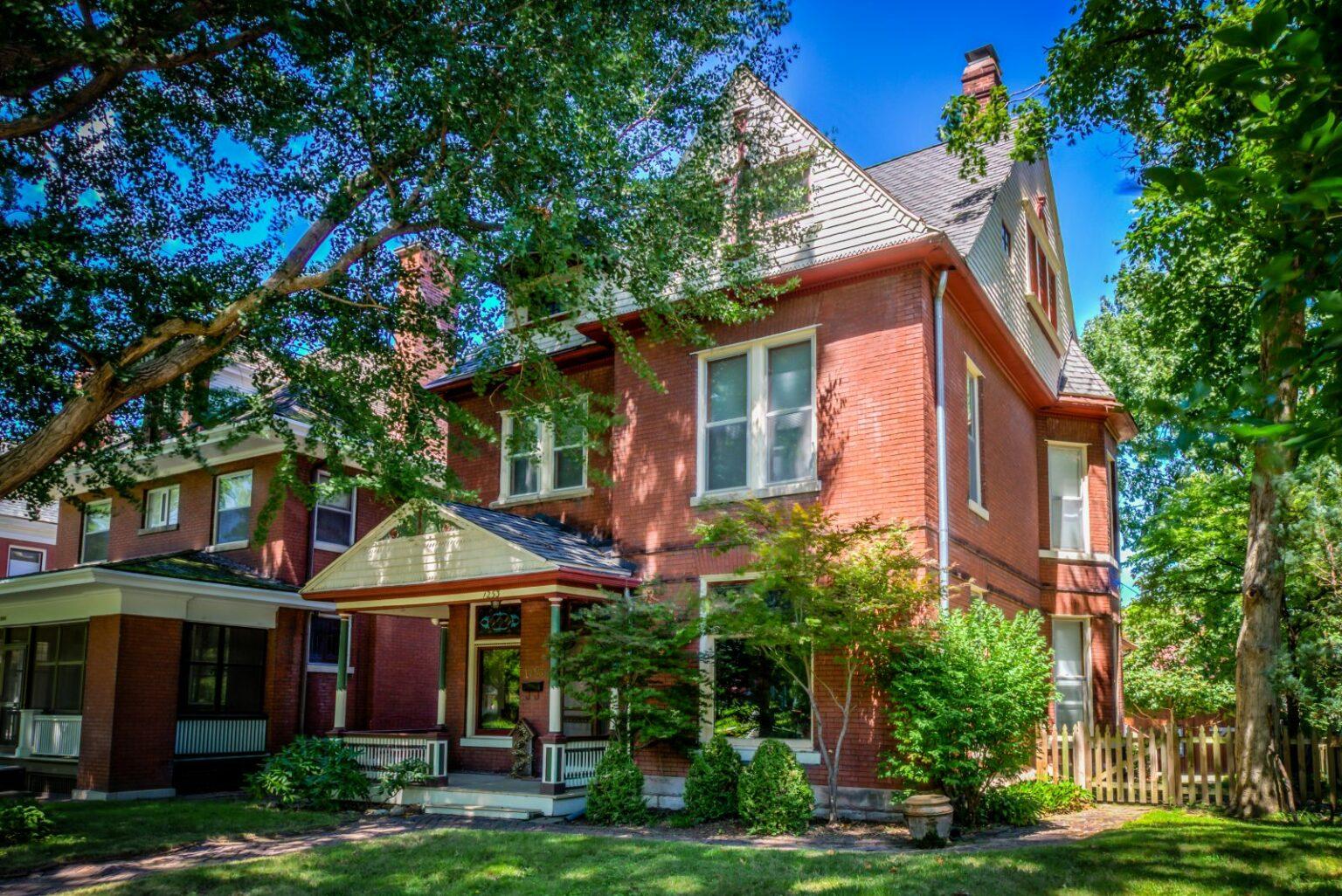 1253 Park Place: John Batchey put his mark on all aspects of this elegant High Queen Anne home built in 1894 for John and Emelie Meyer. Inside and out, every surface offers the special touch of an architect designed home. The entry area offers one-of-a-kind staircase and a lavish spandrel leading to the parlor. Meyer was with Halbrich Schroeder Dry Goods when he built this brick home. In 1910 he started his own highly successful store .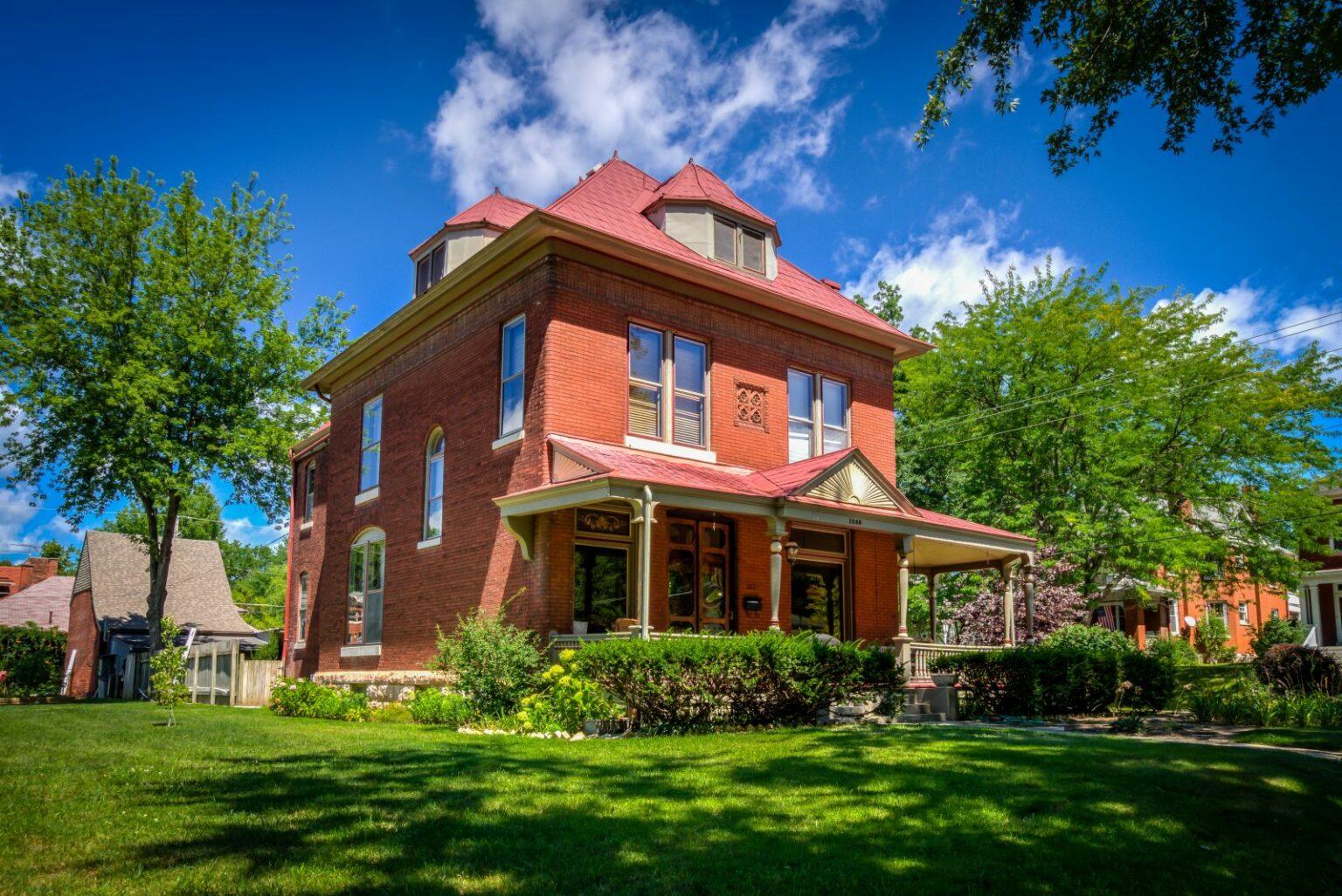 1269 Kentucky: This 1891 High Queen Ann style home reflects the wealth of the owner of the Gunther Hardware Company, Robert Gunther. Stained glass, carved oak doors, oak, maple, walnut, cherry and butternut woods throughout and a grand display of special door and window hardware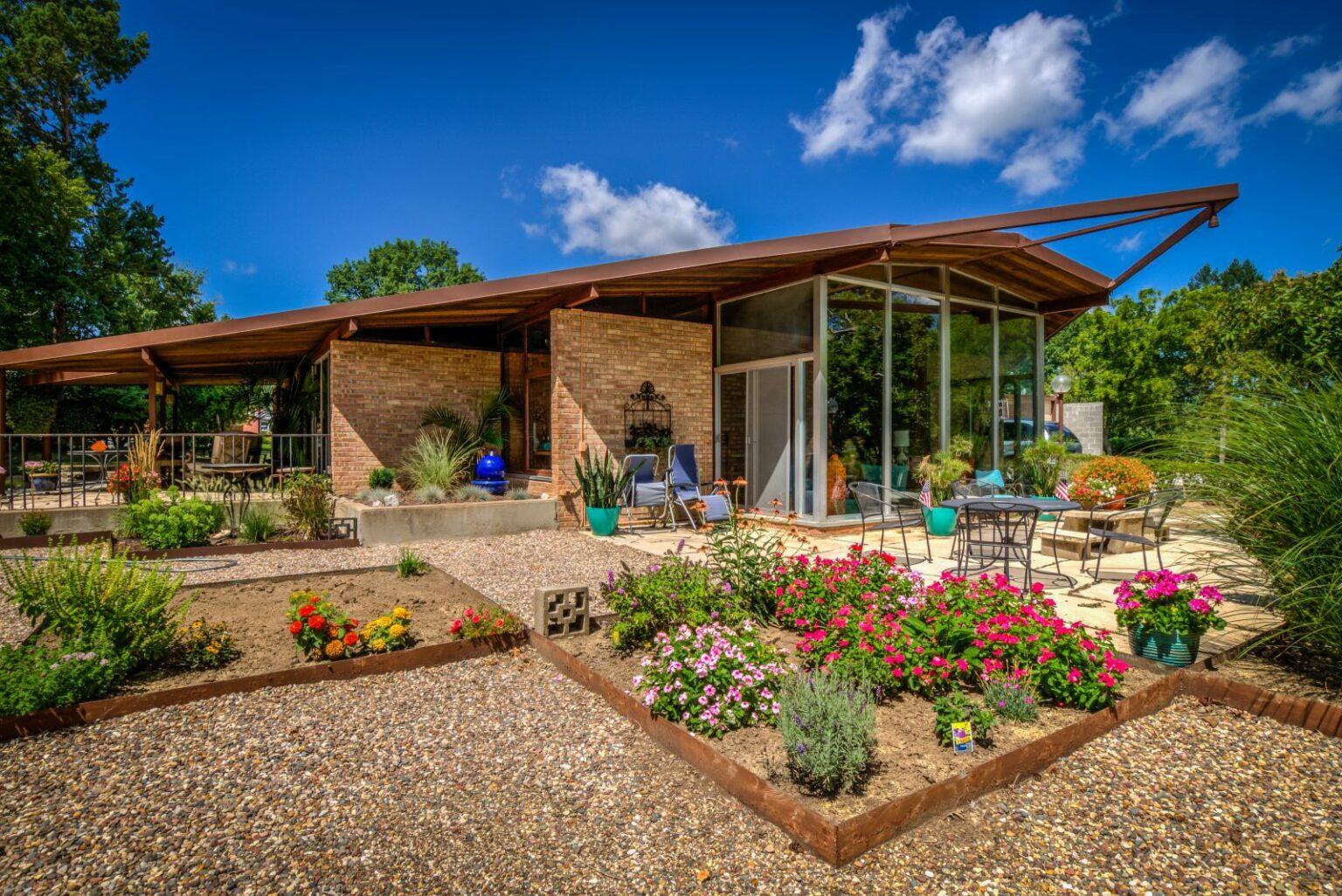 2409 Country Club Drive South: This jewel of a mid-century modern home was built in 1947 by Quincy's architect John Benya. The original cost of $35,000 included innovative features of glass support walls, heated cork, quarry tile floors and partition-less office space. The desire to bring the "outdoors in" is reflected in multiple sites for growing plants out of the floor. The patio and yard house stone that was salvaged from the tornado ravished St. Peters Church from the 1940's.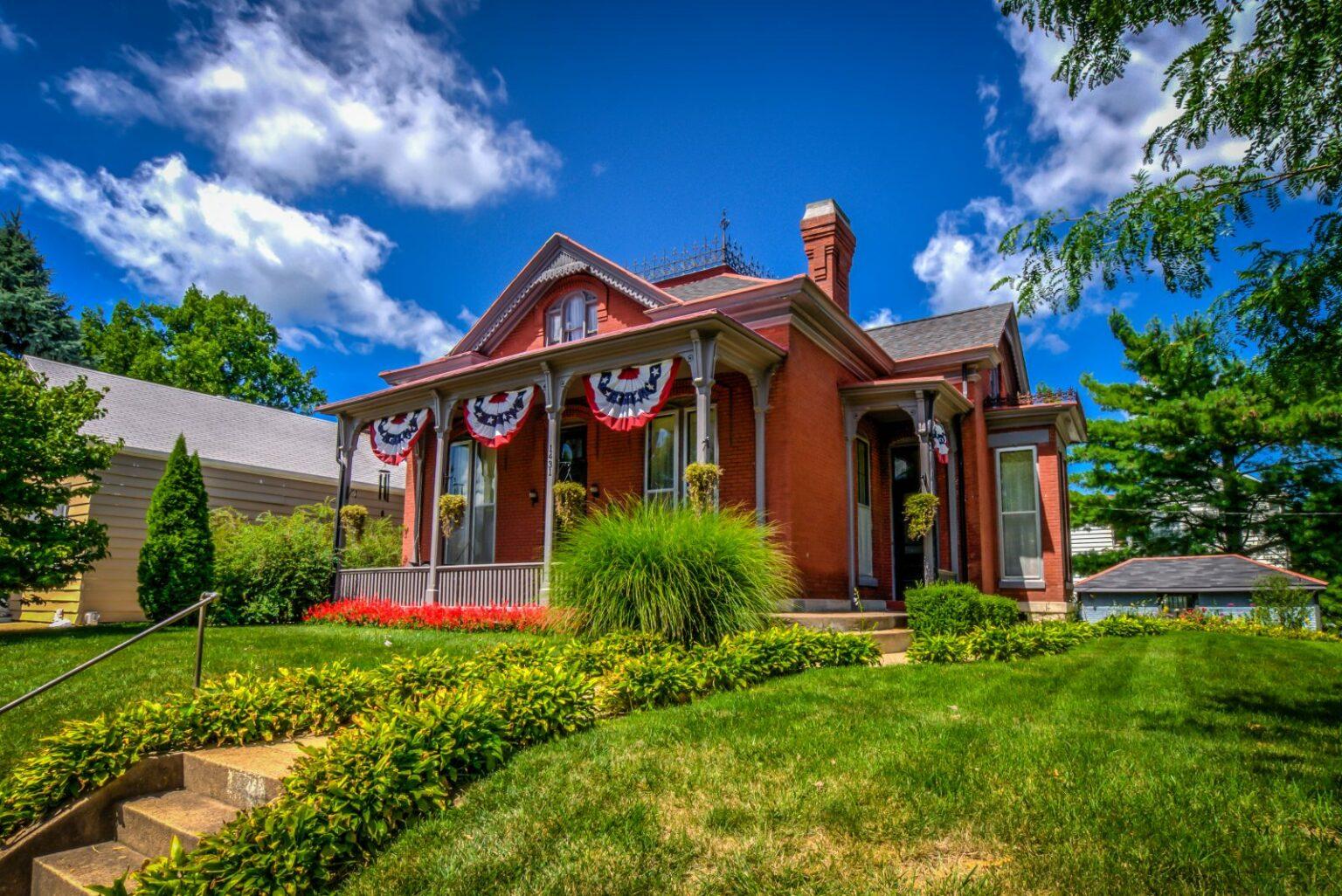 1431 Spring: An 1879 cottage that "hugs you from the moment you step inside". Built as the owners' Victorian suburban haven, there are porches, bays, gables adorned with decorative vergeboards, ornamental ironwork from roof deck to ridges and so much more. And the rear building to the east that was a shoe factory…..it's a real tour surprise!
For more information, contact Quincy Preserves at [email protected].